Rédaction
On connait nos limites comme écrivain. Mais on avoue que l'on aime ces petites scènes simples comme celle que l'on retrouve dans l'aventure « La Cure » alors que le verre glisse lentement des doigts de Markham qui dort. Cette scène n'apporte rien de plus à l'histoire, cette page aurait pu être simplement éliminée, mais nous considérons qu'elle donne de l'humanité à nos personnages.
Nous revenons sur la mort d'Hicham nous avions jonglé avec différents scénarios pour son décès. Nous savions que ce serait de la main de Akbar, mais nous ne savions pas comment. Par strangulation? D'un coup de poignard? Nous avons opté pour un tir au fusil et surtout sur une longue distance. Ceci renforçait le caractère déterminé et implacable de Arkbar.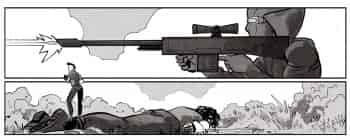 Ellroy, que nous admirons, est aussi fort en gueule, ce qui est une occasion d'avoir des perles, comme celle-ci : « It's disingenuous when writers say that they have no control over their characters, that they have a life of their own. Here's what happens: you create the characters rigorously, and make clear choices about their behavior. You reach junctures in your stories and are confronted with dramatic options.  You choose one or the other. » (Nathaniel Rich. « Interviews: James Ellroy», The Art of Fiction No. 201).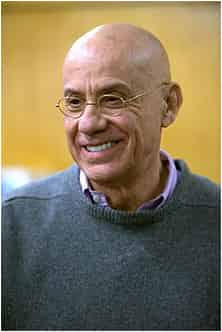 Tout le monde n'a naturellement pas la même technique. Christopher McQuarrie expose la sienne: « We always start with an ending, so we always know where the story is going; knowing. However, never to stay married to it. I've stayed married to endings before and it's been disastrous. You've got to let the story take its own course. » (« Christopher McQuarrie Gets Verbal on the Usual Suspects », cinetropolis.net, April 13, 2014).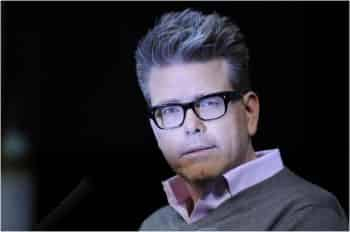 À cet effet, nous reprenons un passage de l'entrevue accordée par Sam Esmail concernant l'élaboration du scenario de la seconde saison de Mr Robot :
« Interviewer: Can we talk about Angela a little bit? Her scenes were probably my favorite this season — you have that emotional karaoke scene, but you also have that episode where she's doing the hack that set my heart racing. Had you always envisioned this type of role for her?
Sam Esmail: No, no. This is the great thing about TV is that when you discover certain strengths in an actor you can then begin to exploit them in really fun ways. I was shooting the season finale last year, the shoe store scene, and she says that line about the Prada. I'm watching this scene in the edit bay, and I don't know, is she enjoying this or is she embarrassed, is she shameful about how she treated this poor guy or is she actually getting off on it? I actually thought, Portia has this weird, uncanny ability to be right there in the middle. She was the one that spoke to me and guided what the journey of her character was gonna be this season. » (Jen Chaney , Gazelle Emami and Matt Zoller Seitz. « Mr. Robot Creator Sam Esmail on How He Handles Criticism of the Show », www.vulture.com, September 28, 2016).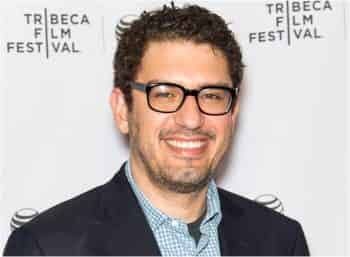 On pourrait bien sûr rétorquer qu'un comédien possède une palette de possibilités qui ne sont pas connues du scénariste lors de la phase de rédaction. Ce qui est en effet le cas. Cependant, lors du processus de création nous faisons de petits choix qui n'étaient pas prévus 10 pages plus tôt ou 10 aventure plus tôt. Ce sont ces petites altérations qui ouvrent un champ de possibilités nouvelles pour l'auteur, c'est là que réside la flexibilité qui peut sembler guider l'auteur.
Nous aimons lire sur des auteurs qui parlent de leur processus créatif. Nous sommes tombés sur une entrevue de Sam Esmail homme-orchestre derrière la série Mr Robot qui parle de sa motivation première lors de l'élaboration de ses scénarios : « And I was hamstrung in the first season because I was like, well, this is really only the first act, I need this thing to happen, I need this plot, whatever, the hack thing to happen. Because for me, plot is always an excuse to explore characters. 'Cause who cares? The plot is the same plot that we see in basically every movie and TV show. But how we tell that story, what choices these characters could make … » (Jen Chaney , Gazelle Emami and Matt Zoller Seitz. « Mr. Robot Creator Sam Esmail on How He Handles Criticism of the Show », www.vulture.com, September 28, 2016).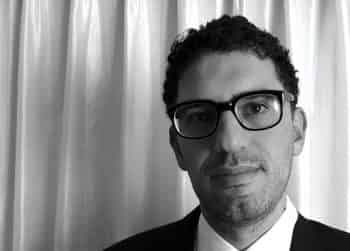 Nous trouvons amusant de mettre en relation cette affirmation en lien avec les propos de Christopher McQuarrie qui a une longue carrière de scénaristes au cinéma et plus récemment de réalisateur. Il revenait dans une longue entrevue accordée sur le développement  de son scénario Usual Suspect. Il mentionnait alors : « There's a part of us that wants to see the bad guy get away, that wants to see this guy outsmart authority, and beat the system. That to me is when a movie is really good: when no one is an idiot. Early on in the development of the Suspects script someone asked me why Kujan was chasing this guy Keaton. What does he care? Did Keaton kill his partner? No, he's just passionate about his job. You don't have to be Vincent Van Gogh to be passionate about what you do[…] So many movies use revenge as motivation for characters. But I think that, unless you're analyzing the mind-set itself, it's a bad motivation. » (« Christopher McQuarrie Gets Verbal on the Usual Suspects », cinetropolis.net, April 13, 2014).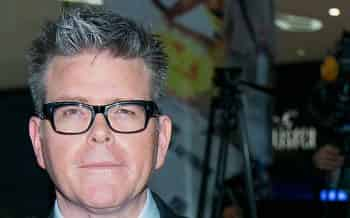 Bien que ces deux citations proviennent de contextes différents, elles sont, pour nous, complémentaires. L'exploration du personnage doit passer par une part d'ellipse, sinon la verbalisation des choix du personnage détruit toute spontanéité ainsi que les contradictions inhérentes aux comportements humains.
En relisant un commentaire de Film Crit Hulk concernant l'épisode 7 de la série Star Wars (Force Awakeness) (Film Crit Hulk Smash: « STAR WARS: THE FORCE ALLUDED TO… », birthmoviesdeath.com, June 28, 2016), nous avons souligné de nombreux passage, mais nous avons retenu les deux suivants :
« HULK FEELS LIKE HULK NEEDS TO SHOUT FROM THE ROOFTOPS. THERE IS PLENTY OF « DANGER » IN THE MOVIE, BUT THERE ISN'T ANY DRAMA OR DOUBT OR ACTUAL CONFLICT BEING PLAYED. AND HE CONSTANTLY FINDS HIMSELF IN SITUATION WHERE CHARACTERS HAVE TO WASTE TIME EXPLAINING WHAT JUST HAPPENED. BUT J.J. OBVIOUSLY REALIZES THIS INFORMATION SUCKS TO DELIVER SO HE TRIES TO ZAP THROUGH EVERYTHING WITH PERSONALITY AND PIZZAZ BEFORE DISTRACTING US WITH A NEW SHINY ELEMENT OF « DANGER, » WHICH DOESN'T ESCALATE, BUT JUST CREATES THE LAW OF DIMINISHING RETURNS. AND IT SEEMS LIKE J.J. IS EVEN AWARE THAT THIS DOESN'T « WORK » SO HE'S TRYING TO STREAMLINE AND MOVE AND FIX AS QUICK AS POSSIBLE.
[…]
WAS EXPOSITION SIMPLY NOT « DELIGHTFUL » ENOUGH? DOES EXPOSITION STOP THEM FROM RUSHING THROUGH EVERY SCENE TO GET TO THE DESIRED EFFECT? HULK SORRY, BUT EFFECTIVE EXPOSITION IS ACTUALLY REALLY IMPORTANT TO MOVIES (EVERYONE MAKES FUN OF INCEPTION, BUT THE FIRST HALF OF THAT MOVIE IS WHAT ALLOWS THE SECOND HALF TO WORK WITHOUT STOPPING TO EXPLAIN ANYTHING). SO IT'S TIME TO TALK ABOUT ONE OF THE MOST IMPORTANT SCENES IN THE ORIGINAL STAR WARS.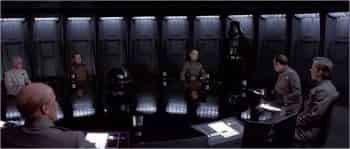 THAT WOULD BE THE CONFERENCE ROOM SCENE. YOU KNOW THE ONE:
THIS SCENE, LIKE MANY OTHER GREAT EXPOSITION SCENES, WORKS BY UNDERSTANDING THAT, YES, EXPOSITION IS BORING IN AND OF ITSELF. BUT THAT'S WHY YOU BEND OVER BACKWARDS TO FIND WAYS TO MAKE IT INTERESTING/FULL OF CONFLICT. LIKE THE FAMOUS SNAKE PLISSKEN NEGOTIATION, THERE'S STAKES AND AN ART OF GROUNDING IT IN REAL CHUTZPAH. AND IN THIS FAMOUS SCENE, THERE'S THAT AWESOME FRAMING CHOICE WITH TWO PEOPLE ARGUING SO IT FEELS LIKE JUST AN INTENSE CONVERSATION BETWEEN THEM. THEN THE SWEEPING WAY GRAND MOFF TARKIN COMES INTO THE ROOM. AND THEN OF COURSE, THERE'S THE WAY VADER TAKES CHARGE OF THE SITUATION (WITH A GUY WHO FEARLESSLY TAKES HIM ON BY THE WAY, AN IMPORTANT HUMANIZING FEATURE FOR VADER) AND THEN ISSUES ONE OF THE MOST ICONIC LINES OF THE ENTIRE SERIES. ALL IN ALL, THE SCENE IS FLIPPING FANTASTIC. »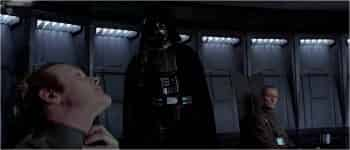 Et c'est très vrai, la scène de la salle de conférence fonctionne à merveille. Cependant, il faut faire attention de créer artificiellement ces tensions uniquement pour dynamiser une scène.
Nous avons déjà fait mention qu'aujourd'hui tout a pratiquement déjà été raconté et dans ce contexte l'art ne naît pas du néant, l'écrivain, le peintre, le réalisateur, etc. crée son œuvre en communion avec son environnement. Dans ces circonstances, nous sommes admiratifs d'un cinéaste comme Quentin Tarantino qui ne craint d'exposer ses références.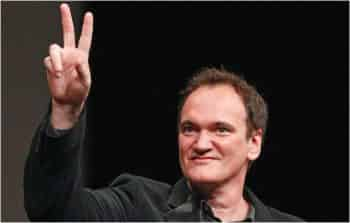 Andrew Wheeler mentionne : « Star Wars was inspired by Flash Gordon. A Song of Ice and Fire owes a debt to The Lord of the Rings. Harry Potter offers an answer to The Chronicles of Narnia. Breaking Bad takes its lead from The Godfather. Jason Bourne took shape against James Bond.
Art exists in conversation with that which came before it, and that's as true in comics as in any other narrative form. […]Everyone who tells stories or creates art is a critical thinker, responding to ideas with ideas of their own. There aren't just two types of people. Makers are critics.» (« 'If You Don't Like It, Make Your Own' Is a Terrible Argument, But A Great Idea », http://comicsalliance.com, September 2, 2015).
C'est pourquoi nous n'avons aucun complexe à présenter les références qui ont inspiré des passages ou même des aventures complètes.
Cependant, le plus troublant réside dans les emprunts involontaires, il est possible que nous ayons enregistré certains passages d'un film ou d'un roman sans que l'on s'en rappelle explicitement. Kate Willaert évoque ce phénomène :  « Being such a huge Jack Kirby fan, is it possible Alan Moore read this story at some point and simply forgot about it? Or for that matter, could "The Architects Of Fear" writer Meyer Dolinksy have read it?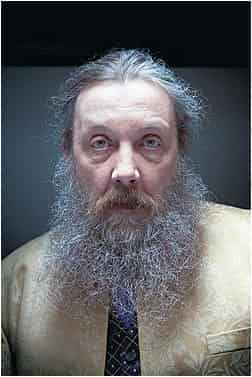 A creator forgetting they encountered an idea elsewhere isn't an uncommon phenomenon, especially in the music world. Paul McCartney has a famous story about how while writing "Yesterday," he became paranoid that he might've accidentally nicked it from somewhere. After playing it for just about everyone he knew and no one saying they recognized it, he felt confident that it was completely original. » (« Did Watchmen Steal From The Outer Limits, Or From Jack Kirby? », http://www.comicsbeat.com, August 10, 2015).
Dans ces circonstances, il faut arrêter la course au plagiat. Il faut se décomplexer, admettre nos influences et les honorer. Le plagiat devrait se limiter aux copies grotesques et non aux emprunts sinon nous ne pourrons plus voir aucun film de Tarantino.
Joss Whedon mentionnait que l'émotion était l'enjeu majeur de son film« Avengers: Age of Ultron » et que sa source d'inspiration était le film Godfather II. Nous ne souhaitons pas faire de comparaisons ridicules. Joss Whedon a une feuille de route trop impressionnante pour nous permettre de lui offrir des conseils. Par contre, si l'émotion est la ligne directrice alors il y avait une trame toute tracée dans le scénario même du film : l'enjeu de la descendance. Black Widow ne peut avoir d'enfant à cause de l'entraînement qu'elle a subi. Une situation similaire pour Bruce Banner, bien que les raisons soient différentes. Ultron considère Tony Stark comme son père et Vision est en quelque sorte son fils. Les aventures des Avengers qui ont inspiré le film (Ultron Unlimited, Avengers vol. 3, numéro 19-22) voyaient Ultron chercher à recueillir une diversité de schémas mentaux afin de recréer une vie artificielle où différents points de vue pourraient être partagés. Bref, comme nous le disions précédemment, le film aurait pu mieux jouer sur la profondeur des émotions au lieu d'élever la barre des enjeux physiques à résoudre (sauver à nouveau la terre).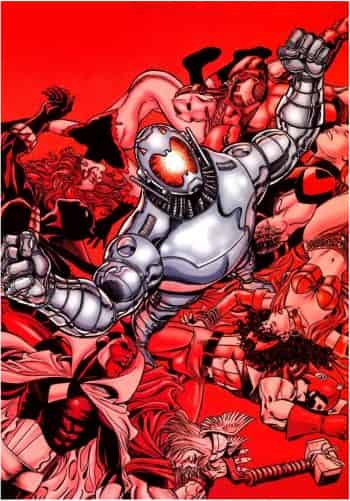 Nous vouons une admiration sans borne pour le numéro 7 de la série Daredevil écrit par Mark Waid. Cet avis est partagé par Dylan Routledge : « .  I'd also love to give a special shout out to issue 7 that pops up in the second volume of Waid's Daredevil run as it is simply not only one of the best single issue of his run, but potentially one of the best Daredevil issues ever AND one of the best single issues to have been published in the last five years. » (Dylan Routledge, « The Weekly Challenge: Mark Waid », http://www.comicbookdaily.com, 12 october 2015). Nous décrivons cette aventure comme l'histoire de Daredevil contre la tempête de neige. Il s'agit pour nous de l'exemple ultime d'une tendance prise par quelques auteurs pour ramener le super-héros à une échelle plus humaine par le niveau des enjeux qu'il doit affronter. Ceci ne signifie pas que ces défis ne peuvent pas être mortels, mais ils n'ont pas à avoir besoin de ramifications intergalactiques.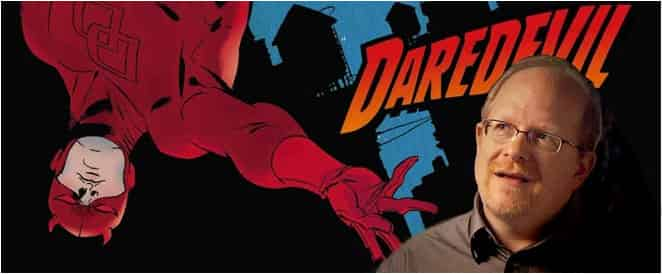 Pour ce billet, nous avons fait quelques recherches pour retracer des critiques de ce numéro. Christine Hanefalk parle de charme pour décrire cette aventure. Elle ajoute : « Amazingly, the story never goes into too sweet territory. » )(« Review of Daredevil #7 », http://www.theothermurdockpapers.com, December 22, 2011). Waid joue des clichés sans trébucher dans ceux-ci. Waid va puiser dans les caractéristiques du personnage : « Mark Waid takes established elements, like the difficulty Daredevil's radar sense has with a snow storm, and uses them to create a daunting set of obstacles for the characters to survive. » (Wed, « Review of Daredevil #7 », http://www.comicbookresources.com, December 21, 2011).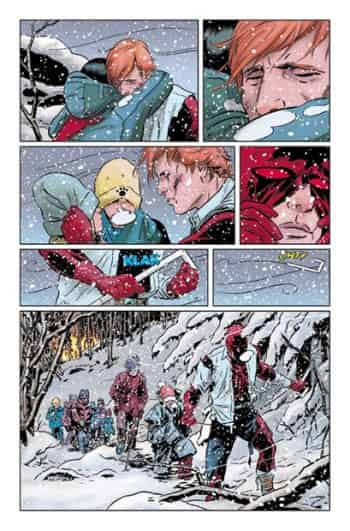 Nous avons naturellement trouvé des critiques qui sont négatives, même très négatives. Nous avons décidé de ne pas les citer, non pas par censure, un lecteur, juste un peu motivé, peut les retrouver aisément. Nous ne souhaitons pas tomber dans la glorification de l'auteur, mais en même temps, nous n'effectuons pas une analyse littéraire du travail de Mark Waid sur la série Daredevil, nous voulons juste témoigner de notre admiration pour cet auteur et signifier que ce numéro présente une importance à nos yeux quant à la nature du récit qui y est développée.
Que ce soit au niveau des films de super-héros ou de leur équivalent dans le comicbooks, il y a une tentation de souhaiter dépasser, surpasser l'aventure du chapitre précédent. Russ Burlingame offrant cette formule simple : « each new film has to be bigger and bigger… […]that the Marvel Studios films are spectacular adventures, but that they ultimately are so filled with spectacle that there isn't a ton of room for story.» (« Is Captain America: The Winter Soldier The Best Marvel Movie Yet? », http://comicbook.com, April 6, 2014). Joe Casey va dans le même sens lorsqu'il affirme que ces gros événements laissent de moins de moins de substance pour le lecteur (« containing less and less thematic resonance ») (« CR Sunday Interview: Joe Casey », http://www.comicsreporter.com, February 16, 2014). Mike Gold pointe aussi un problème de redites où les conséquences de ces événements tendent à être corrigées rapidement par les aventures suivantes : « over the past 30 years the DC fans have learned one and only one thing: we cannot trust DC to sustain a thought. ». (« What Goes Around Inevitably Comes Around », www.comicmix.com, September 10, 2014).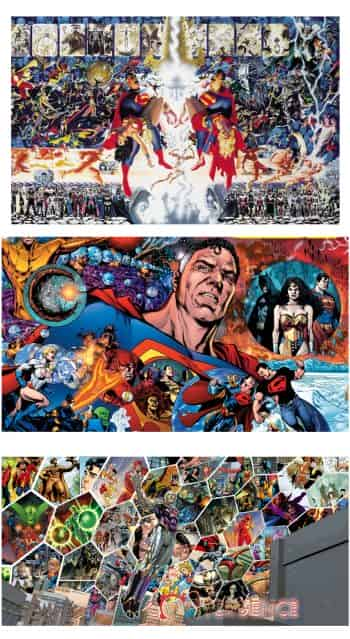 SauronsBane développe ses idées sur ce thème et il apporte quelques suggestions. « Of course, a proper sequel really should improve upon the 1st film… by raising the stakes. Unfortunately, I believe too many filmmakers get caught up in trying to raise the scale. See the difference?
On one hand, you can have an effective sequel that successfully manages to make things matter more. There's more at risk if the hero should fail. Indeed, by raising the stakes, the natural result is that drama, conflict, and tension all become heightened as well. Of course, that naturally leads to a more entertaining, emotionally resonant film that's easy to get invested in. This is basic filmmaking 101.
But on the other hand, by only raising the scale of things in a sequel, it just leads to a series of movies that steadily progress from something as superficial as city-wide threats, to nationwide threats, to planet-wide threats, and possibly even universal threats. This may seem like a legitimate way of doing things in film, but I can pretty much guarantee that there is no better way to ensure that a series of movies become as boring, repetitive, cliché, and unoriginal as possible. » (« Top 3 Worst Hollywood Trends », http://www.comicbookmovie.com, July 8, 2015).
Sur ce point, nous croyons que le dernier Captain America, Civil War, joue sur la profondeur des enjeux et non leur échelle. À la fin du film, nous nous retrouvons avec un affrontement entre super-héros, non pas pour éviter la destruction du monde, mais parce que l'un des protagonistes veut venger la mort de ses proches et non parce qu'il faut prévenir la fin du monde.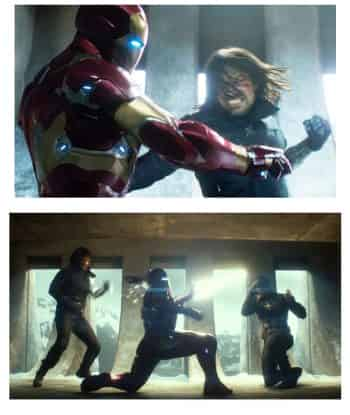 Sans vouloir faire des comparaisons boiteuses, après les affrontements survenus dans l'Arctique de notre univers les Apatrides qui avaient mis en scène de nombreux acteurs et un déploiement à une plus grande échelle, nous voulions revenir à des aventures plus restreintes et cela pour deux raisons. Poursuivre dans cette direction avec des aventures toujours plus gigantesques n'aurait pas été viable et dans la mesure où l'effet de surprise chez le lecteur disparaît et ensuite parce que de tels événements doivent être montés, on ne peut les sortir d'un chapeau instantanément.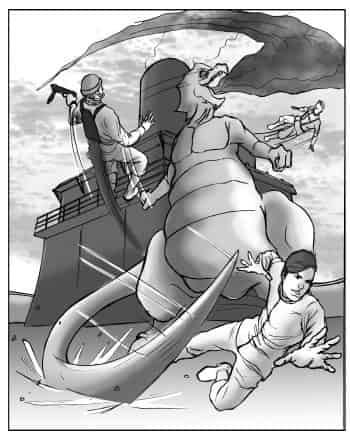 Écrire pour un personnage féminin peut devenir une embûche pour un écrivain. Mais récemment, nous nous sommes beaucoup inspirés du ce conseil de Janelle Asselin (« Great Writing Advice: Learn To Write Women Like They're Human Beings », http://comicsalliance.com,  March 5, 2015). Son conseil a été une révélation et il est d'une simplicité étonnante :
« Have enough women in the story that they can talk to each other. The lack of women talking to each other is the most frequent criticism I have of writers writing women (especially male writers). Pay attention to the fact that women DO talk to each other. Create opportunity for women characters to talk to each other. Check to see if you-as-writer are missing chances to have women talk to and interact with each other. »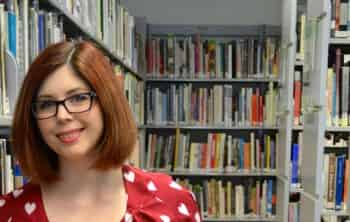 Ce commentaire nous a amenés à revoir le destin de certains personnages, dont principalement Liane. Initialement, elle devait décéder suite à sa tentative de suicide, mais avec l'arrivée d'une chef d'équipe en remplacement de Benson, nous y avons vu une occasion de créer cette dynamique entre femmes.