About us
Jean-Philippe Marcotte has been one of our project collaborators since the beginning. He is a multidisciplinary illustrator working in a variety of media: comics, storyboards, animation, painting. He has worked on projects such as the animated documentary, "Mom et moi" and webisodes for the TV series "19-2." He has also published in "Merure" and "Frond Froid."  In addition to art, he is also a writer, having developed projects including "Katie Cruelle et Jack Rackham" and "Mr. Patrimoine." His major influences are "Moebius", "Tomer hanuka", "Liberatore," to name a few.
With his ability to bring action scenes to life, he is especially attracted to drawing the stories in our Cycle of Shadows.
Website: Www.jpmarcotte.com
Facebook page: https://www.facebook.com/jpillustration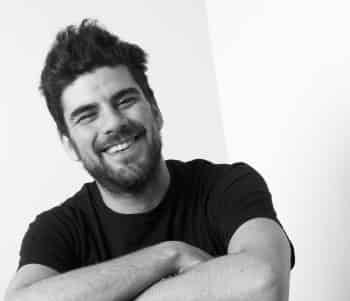 Francis Pelletier , or "Grazo," has been fascinated by comics since his early childhood. He started working as a comic writer at age 19 and, for the last 25 years, has been involved in the graphic arts and printing. He occasionally gives workshops on comics in schools and gives private drawing lessons. He is the writer, cartoonist, penciler and colourist for the characters of the comic Les Aventures de Rino et Ouistin. He has published five books in the last 24 years. He has also been the colourist for Soccerman, which appears in Soccermag and Québec soccer, and for the comics of artist Martin Roy.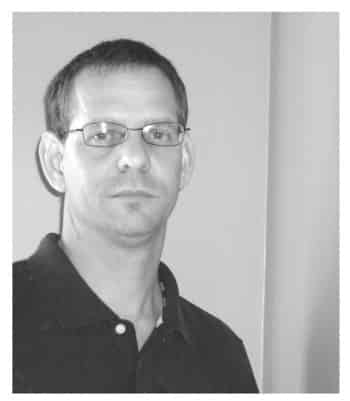 Kamij (real name, Camille Tremblay-Lessard) has had a long-standing interest in manga and anime, as well various forms of painting and artisanal techniques. Her regular drawing practice and her studies in graphic design have allowed her to develop a sophisticated personal style that incorporates a keen interpretation of manga. The Apatrides project allows her to explore American-style comics and to broaden her horizons. She participates mainly in "The Damned" story line.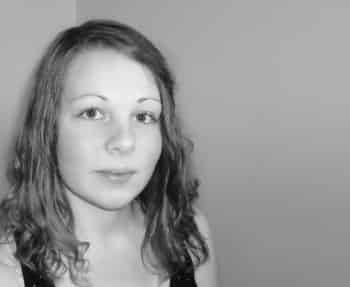 Étienne Choquette (see photo) has an background in Programming Technology and has worked for various communications agency. Since 2010, he has been working for the Sainte-Justice UHC Foundation in Montreal. He was involved in Les Apatrides from the very beginning, developing the technological architecture for our website. This architecture included both the visual component for the readers and the administrative aspect of content management. Thanks to his understanding of the project, he was able to translate our needs into an operational system. Because of scheduling conflicts, we were forced to go our separate ways, but we want to express our deep gratitude for his contribution.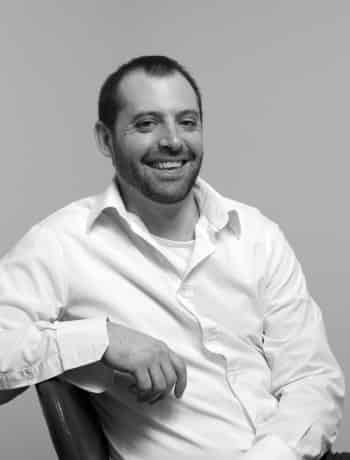 Josée has a Master's degree in Creative Writing from Concordia University and writes fiction in what little spare time she has. She also works as a freelance translator and editor to pay the bills. Her fave comic book writers are Neil Gaiman, who wrote The Sandman and, of course, Stan Lee, who created pretty well everything in the Marvel world.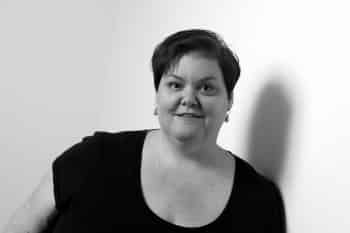 The idea for this online comic took root a few years before it first appeared in June 2010. For several months, we had the opportunity to have discussions with illustrator Léon Leclerc, who had already undertaken several comic book projects. Our talks helped define the outlines for the Apatrides and, while we each went off in different directions, his contribution can't be underestimated. Here's a panel that was produced at the time. The observant reader will recognize a scene from "Baptism of Fire."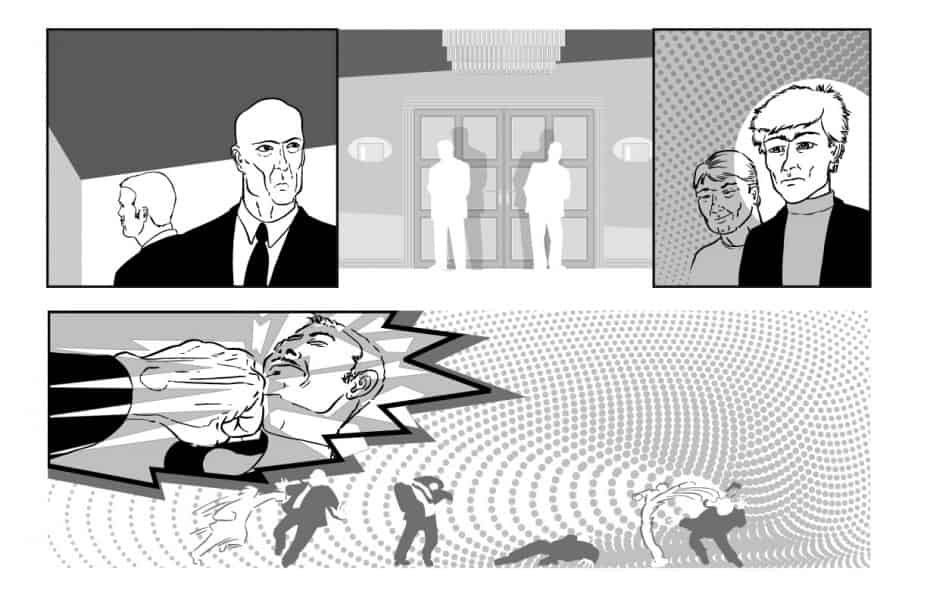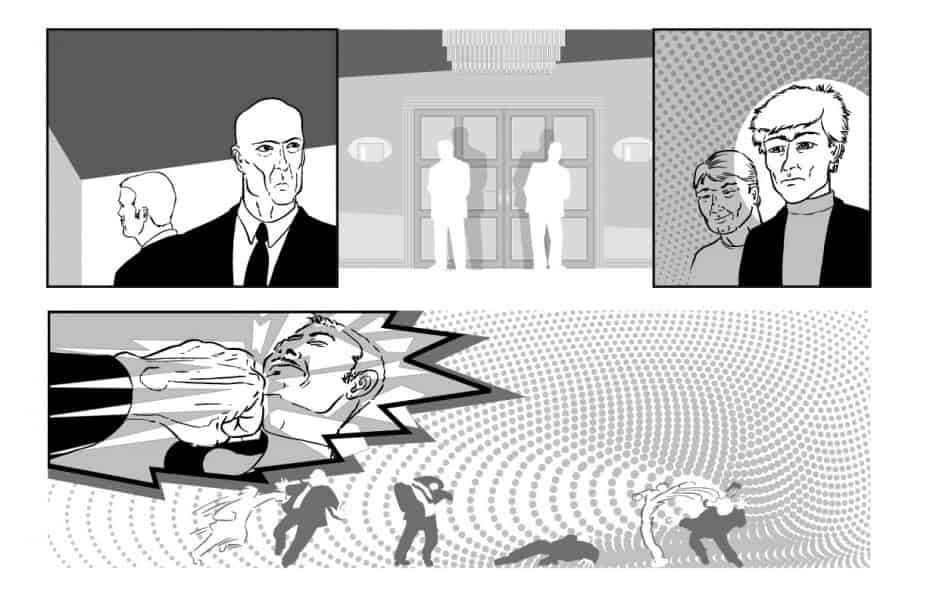 David Therrien has been a graphic designer for over 10 years, and has been an illustrator…forever. His main passions are manga and Japanese animation. His work is inspired by Gosciny, Todd McFarlane, Akira Toriyama and Ralph Bakshi.
So far, he has created the visuals for over 50 websites, 30 company logos and more posters and print advertisements than he can count. He has also done special-effects makeup and has worked as assistant director, producer and 2D animator for some short and full-length independent horror films.
David is currently working on several personal projects, including a cartoon with approximately 30 volumes, and a full-length animation feature film. In Les Apatrides, his contribution appears in "The Damned" story line.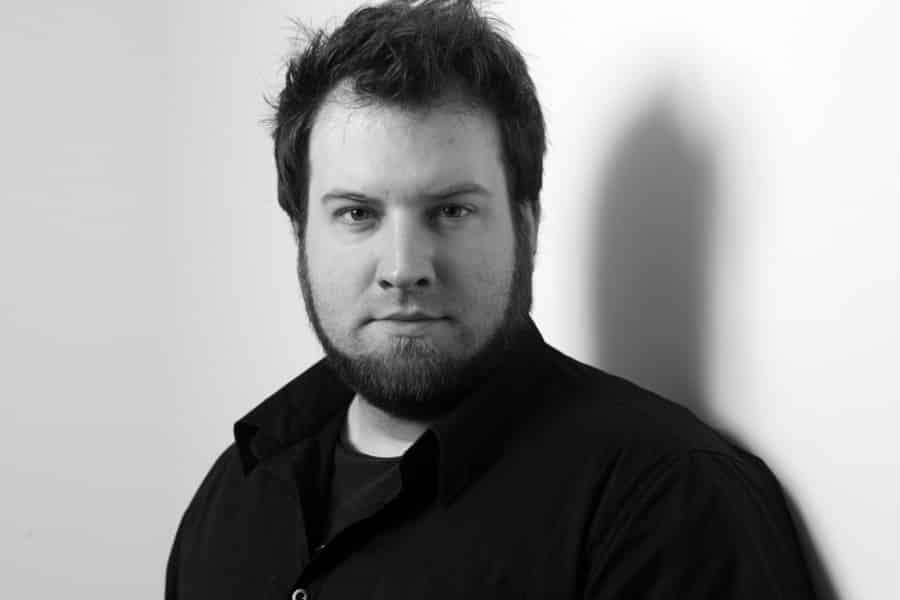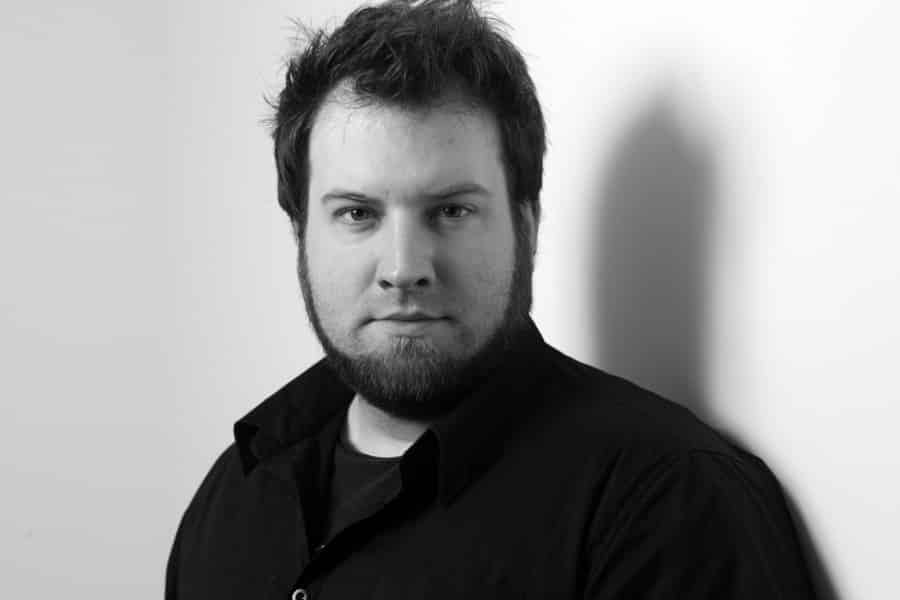 Mercedes Ahari studied industrial design in Tehran and one of her major influences was Spanish architect Antoni Gaudi. After working in this area in Iran, she came to Canada five years ago, where she has been studying and working. Her main interests are paining and photography, where her focus is on attention to detail and precision. She appreciates the work of artists who share that focus. For Les Apatrides, Mercedes mainly works on set design for the story's main recurring locations.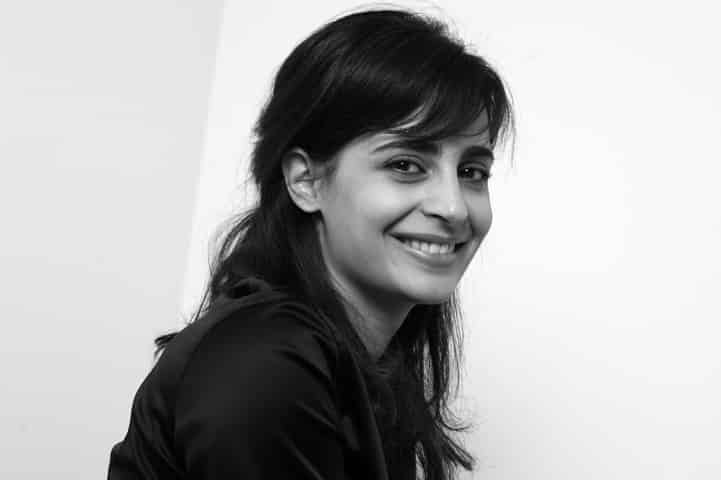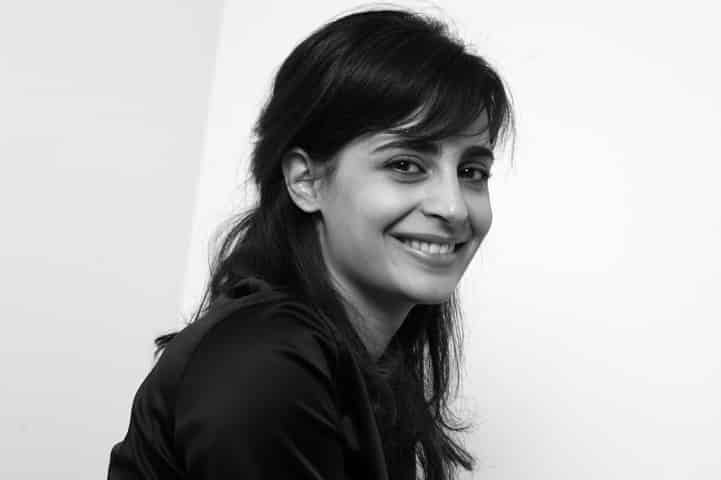 Michel Lamontagne was trained as a mechanical engineer, which led him to technical drawing and drafting. However, Michel has always been interested in comics and he's done illustrations for Solaris and Brin d'Éternité. He is clearly influenced by European comics, and creators like Hergé and Moebius have had a significant impact on his visual style. For various reasons, Michel's participation in the project was shorter than originally planned, but our conversations with him helped to enrich several aspect of the project.