Brian K. Vaughan
Graeme McMillan regrets that the industry has become a niche market ("The Beauty of Digital," www.newsarama.com, July 11, 2012). One of the reasons frequently cited for this is price. Brubaker is nostalgic for a time when comic books cost $2.99 and he thinks the price hike is a reason for declining sales ("CR Sunday Interview: Ed Brubaker," www.comicsreporter.com, June 24, 2102). Brian K. Vaughan agrees and so he priced the first issue of the Saga series (which contained 44 pages) at $2.99 (David Uzurmeri, "Saga: Brian K. Vaughan and Fiona Staples Bring a Stellar Sci-Fi Comic into World, www.comicsalliance.com, March 14, 2012). Higher prices don't allow consumers buy as many issues for their activity budget ("Marvel's Axel Alonso Made Me Laugh this Morning," www.comicsreporter.com, July 6, 2012). Between 2000 and 2010, the price of comics increased 77% in the US ("With Great Power Comes Great Financial Hardship," www.comicboodaily.com, June 4, 2010). And on top of the higher price, many feel there is now less and less text in comics, which means they are much faster to read. That makes them very pricey for the amount of time readers get out of them ("Where Did all the Words Go?"  www.comicbookdaliy.com, May 21, 2010).
Comics don't just compete with other superhero series and manga but with other forms of entertainment. Because readers have lots of choices, it's easy to cut part of their budget for comic books (Ed Campbell, "Are You Willing to Make a Cut," www.comicbookdaily.com, March 24, 2012).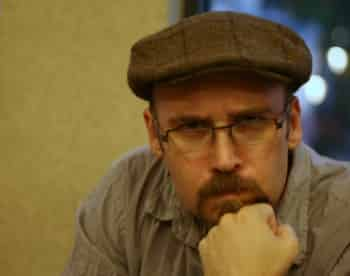 In this era of social media, it's very easy to share one's opinions. But we gave ourselves two lines of conduct to follow. Here are two quotes that perfectly encapsulate how we feel about this issue Brian K. Vuaghan, writer of the SAGA series and screenwriter for the TV series Lost , had this to say about Twitter, during an interview: "I think that writing is a thing I can only do when I have to do it and it's going toward a piece of fiction. I don't have it in me to write just for the hell of it" ("Interview: Brian K. Vaughan on SAGA, Lost, Twitter and more," The Beat, March 14, 2012, comicsbeat.com).  And Anthony Falcone stated a simple truth, but one that's still worth quoting:  "It's always very easy to write about why you don't like something. […] It is harder to talk about some of the things we like without sounding like mindless automaton fanboys" (Anthony Falcone, "Why I like Comic Books," www.comicbookdaily.com, January 31, 2012).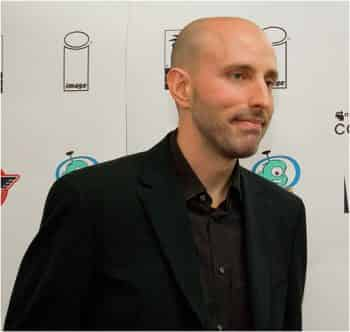 We thought carefully about how we would use our Facebook page, in an effort to avoid cannibalizing the additional content we offer on our Website. We decided to clearly define the angle we would take on Facebook, limiting the topics we would be discussing there in order to avoid talking about a great many topics but in a very superficial way.
For these reasons, we are not using Twitter, which would require a too-high production rate for us. We want avoid creating poorly thought-out content.